Looking for activities in Kansas City for the whole family to enjoy? Look no further! Here is a comprehensive list of the best attractions and activities for children and adults alike from your local authority on all things KC, Union Station .
We've separated this list out by season so you can plan for family fun all year round!
Family friendly things to do in Kansas City in the summer ?
There's no denying the buzz in the air during summer time in Kansas City. School is out, the weather is warm, and everyone is ready to get out of the house—or out of the office. Here are some of our most noteworthy recommendations for things to do in Kansas City in the summer.
Watch for the ?  icons; these indicate which stop along the KC streetcar line you can find these attractions!
Union Station's Science City
? Stop #16
Science City powered by Burns & McDonnell is a place for children and families to experience the wonders of science through indoor and outdoor interactive exhibits, as well as hands-on educator-led programs. Younger guests can practice their social and cognitive skills in the play area and learning lab.
Voted "Best Family Fun" explorers of all ages can experience the science of light, sound, math, food, and so much more in the dozens of engaging spaces throughout Science City! Come for a day or enjoy year-round with a family membership. With new monthly themed programming, there is always something new to explore.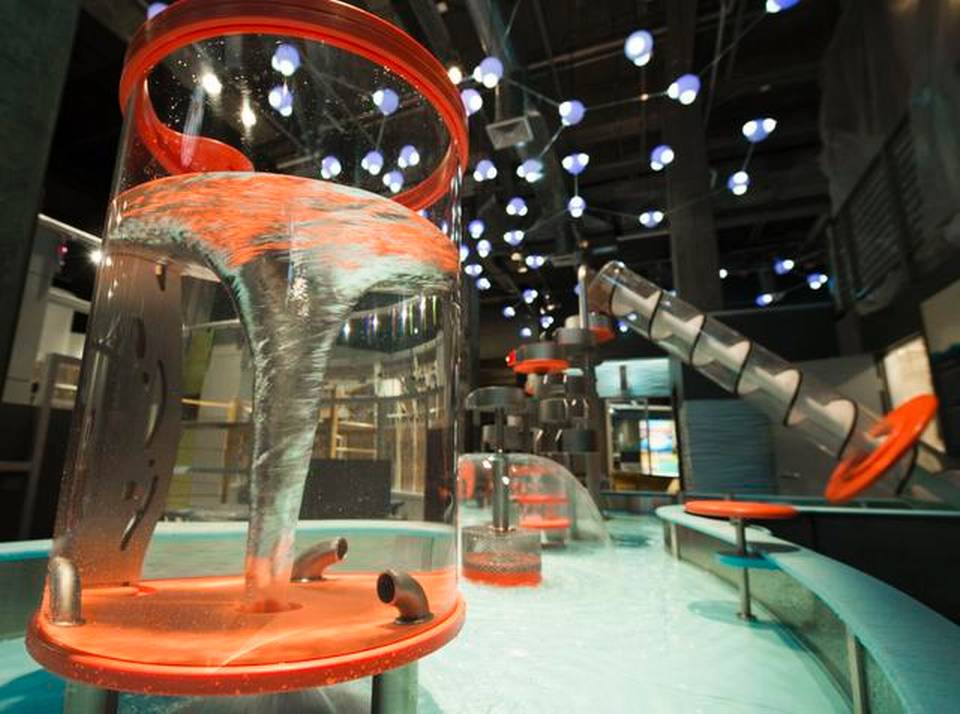 Kansas City Farmer's Market
? Stop #1
Rain or shine, visit the Kansas City Farmer's Market in the historic city market area for local vendors, fresh produce, and specialty food and beverages.
The City Market has a rich history dating all the way back to 1857. Originally, the city market was a place where Kansas Citians could gather for commerce, trading, shows, and rallies. Today, it stands as a place for locals to come together and support one another and enjoy fresh, healthy food.
Check out all the amazing things to do along the KC Streetcar line ? →
Swope Park
Many refer to Swope Park as the "crown jewel of the Kansas City park system." There are a plethora of family friendly activities to try like hiking, biking, picnicking, and disc golf.
Next to the lake, the park has its own wildlife center where you can learn more about the native animals and meet the park's oldest resident, Wilma the box turtle .
Swope Park is also a popular photo spot for family portraits, senior photos, engagements, weddings, birthday celebrations, and other events. There are many gazebos and covered spaces throughout the park that are reservable for your special day.
LEGOLAND Discovery Center
? Stop #16
The ultimate indoor playground at LEGOLAND Discovery Center is the perfect way to build the best day with your family. From mini land to the heart lake city, there are attractions for movie-lovers, thrill-seekers, and mini engineers in the making.
Families can take advantage of the discovery center's customizable ticketing options to score passes for the day or an annual membership for an entire year's worth of play! You can also purchase a combo ticket, which gives you access to both Legoland and the Sea Life Aquarium just next door.
Disc Golf
Did you know that Kansas City is home to some of the best disc golf courses in the country? If you're looking for family friendly things to do in Kansas City that feature some friendly competition, take an outing to a disc golf course in these parks:
First Fridays
? Stop #13
On the First Friday of every month in the summer, people gather in the Crossroads District to enjoy local artwork, street vendors, galleries, food trucks, and more! Explore all the local fun and flair of the city with your family or friends on foot, or take the KC streetcar.
In addition to funky art galleries and delicious local cuisine, the crossroads is also full of event venues . There are dozens of unique and flexible spaces for all occasions. First Fridays are the perfect family friendly activity to explore this exciting and dynamic area of Kansas City.
Join a community center
Community centers like The J KC are great sources of family friendly things to do in Kansas City all year long. In addition to providing space to work out and exercise, community centers also offer inclusive art classes, cultural events, kids programs, and more.
Particularly during summer break, joining a community center is a great way to get out of the house, be active, learn something new, or simply stay involved in your local community.
Celebration at the Station
? Stop #16
Celebration at the Station , an annual Memorial Day event, features an impressive, patriotic performance from the KC Symphony . If you're looking for a family friendly event to commemorate our nation's heroes for the holiday, join us on the Union Station lawn.
The celebration also includes performances from other area artists like singers and musicians, and a grand fireworks display at the end of the evening. During the holiday weekend, surrounding museums like the National WWI Museum and Memorial also host special exhibitions in commemoration.
Festival of Butterflies
The Festival of Butterflies has been around for over 25 years, inviting nature-lovers from across KC to celebrate our city's most prolific pollinator. Friends and family gather every year in July at the Powell Gardens to follow the Butterfly Meadow path through the grounds.
The festival also features a conservatory tour, catch and release meadow, and a personality test to learn which butterfly is your match! This beloved Kansas City tradition is perfect for families with younger children, or for bringing out the child is us all.
Family friendly things to do in Kansas City in the fall ?
Life slows down in the most comfortable way during a midwest autumn. Children return to their school routine and people enjoy time with family and friends as fall holidays pass. Read through some of our favorite activities to incorporate quality time into your fall schedule.
City Stage Theatre at Union Station
? Stop #16
The City Stage Theatre at Union Station is Kansas City's own live theater experience. In addition to hosting performances from local theater companies and youth programs, the City Stage is also an event space available for weddings, receptions, corporate events, and more.
The City Stage Theatre is equipped with top-of-the-line sound and lighting gear, as well as seating for 200 guests. Whether you're looking for an event for the whole family, or maybe a date night, check the performance schedule at City Stage Theatre.
Arabia Steamboat Museum
? Stop #2
Share a little piece of history with your children or friends when you're looking for things to do in Kansas City in the fall. In 1856, the Steamboat Arabia sank in the Missouri River near Kansas City. Lost for 132 years, the boat was recovered in 1988 along with an impressive collection of artifacts.
Fall is the perfect time to visit the Arabia Steamboat Museum in remembrance of the anniversary of the boat sinking in September. Currently, the museum is expanding into the National Steamboat Museum dedicated to recovering and preserving memorabilia from the hundreds of steamboats lost to the Missouri River over the 1800s.
Hiking Trails
Fall weather is hiking weather, and Kansas City has no shortage of trails along its expansive park system. There are many hiking options, whether you're looking for an easy, family friendly path or something more advanced.
The White Tail Trail at Parkville Nature sanctuary is a 2.6 mile walking path through the woods—perfect for a group or beginners. Blue River Parkway is also great for newer hikers or families at 5.6 miles through Minor Park. For something more advanced, check out Wudchuck Run Loop in Swope Park.
Sporting KC Soccer Games
Any soccer lovers in your family? Experience the electric atmosphere at the Children's Mercy Park during a Sporting KC game. As one of the 10 charter teams of Major League Soccer, they were formerly known as the Wizards, but officially rebranded as Sporting KC in 2010.
Sporting KC also initiated a charitable organization called The Victory Project in 2013. Today, Victory unites soccer players and fans alike to celebrate their love for the game and support Kansas City youth through all of life's challenges.
Taco Trail
The infamous Taco Trail is a 50-stop, flavor-filled journey through Kansas City, Kansas where you can experience culture and history through food. Featuring every type of taco from street tacos to Tex-Mex, this is a journey you won't forget.
As if the tacos weren't enticing enough, you can win prizes along your adventure by downloading an app and checking in at each stop. Visit all 50 stops to get your name included on the Taco Trail Wall of Fame!
WWI Museum and Memorial
? Stop #16
Learn more about one of our nation's most significant events through the most comprehensive collection of artifacts at the National WWI Museum and Memorial . In addition to showcasing the impactful history of the war, the history of the Liberty Memorial is quite exceptional as well.
Soon after the war ended, the people of Kansas City raised money of their own to construct a memorial to honor the soldiers who fought and sacrificed their lives. In 1921, all five supreme Allied leaders gathered for the very first time in history to dedicate the Liberty Memorial.
Today, the memorial lawn remains a significant place to honor our nation's history, as well as a place for families and communities to gather in celebration.
Louisburg Cider Mill
From their humble beginnings as a road-side apple cider stand in 1977, the Pumpkin Patch at Louisburg Cider Mill has grown into one of the most heart-warming family friendly things to do in the fall. Not only can you sample delicious apple cider and donuts, but see for yourself how they are carefully crafted with original recipes.
The cider mill hosts many other seasonal events throughout the year, including an annual Easter egg hunt, corn maze, Ciderfest, and even a bicycle race.
Kaleidoscope
? Stop #15
Exercise your imagination and explore your artistic creativity at Crown Center's Kaleidoscope . The attraction is a vivid, workshop-style space where children of all ages can paint, sculpt, draw, write, and dream up all kinds of projects.
Some materials come straight from their manufacturing centers, some are colored and cut into shapes to add to your masterpiece. Kaleidoscope is made possible through the donation of materials from Hallmark , which is headquartered in Kansas City.
Festival of Lights
The Festival of Lights is another family event at Powell Gardens that you won't want to miss. Beginning in November and on display through the end of December, this festive spectacle is the perfect event to transition from fall to the holiday season.
The display of colorful, botanical-themed lights is set up around a mile-long path through the gardens and includes many photo-worthy spots along the way.
Family friendly things to do in Kansas City in the winter ❄️
Kansas City lights up (literally!) during the holiday season. From state line to Shawnee, colorful lights are strung high and spirits are even higher. Here are some of our favorite ways to spend the holiday season in Kansas City.
Union Station Planetarium
? Stop #16
Who says family friendly things to do in Kansas City can't be both educational AND fun? The Planetarium at Union Station is KC's greatest connection to the night sky and beyond, featuring laser shows, live star guided tours of the Kansas City night sky and educational programming fit for every age.
The planetarium features state-of-the-art technology, a 4k projection system, surround sound, and maximum accessibility for all guests.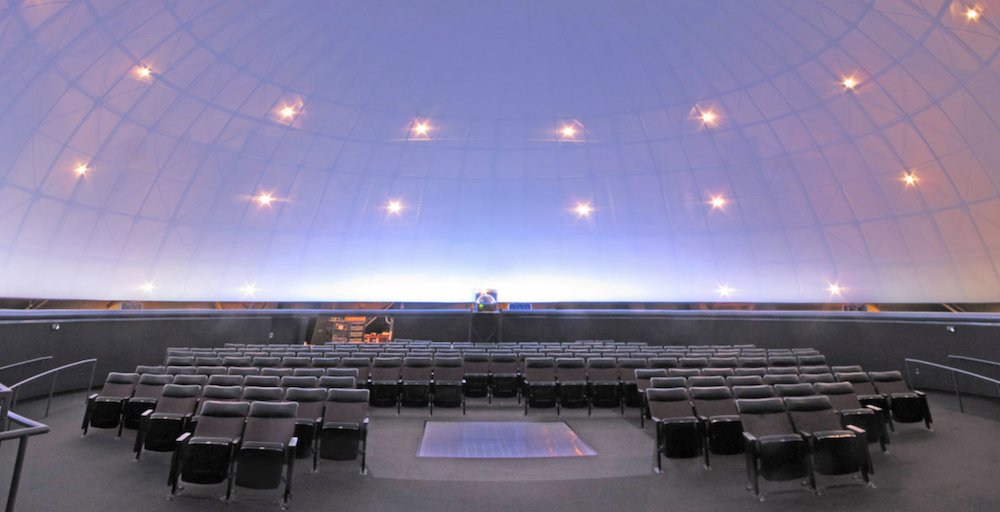 Breakout KC
? Stop #3
Experience mystery, mayhem, and more at KC's #1 voted escape room, Breakout KC . Come with your family or friends and join together to solve the szechuan secret, become the hero, or solve the puzzle in the nick of time.
If you're not sure which room is the right fit for your group, no need to worry! Breakout KC offers an escape room matching quiz to help you choose. With 11 rooms across 2 locations, there are plenty of riddles to solve.
Kansas City's Largest Indoor Christmas Tree
? Stop #16
When planning family friendly things to do in Kansas City to get you in the holiday spirit, make sure to put Union Station on your must-see list. For more than 100 years, Union Station has brought the best of the holidays and that includes Kansas City's largest indoor decorated tree standing at 40 feet tall, it's filled with ornaments, tinsel, and over 25,000 lights, making it one of the most ornate displays in the city.
KC Public Library
? Stop #6
As one of the most unique buildings in downtown Kansas City, the south wall of the KC Public Library is made of 22 different book spines affectionately titled the "community bookshelf." Each book stands 25 feet tall and 9 feet wide lining historic 10th Street.
The inside of the library features a vibrant children's section and hosts community events year-round. Whether you're looking for an engaging activity or a place to curl up with a good book, you can visit the KC Public Library, or any of their 10 branches.
Visit an art museum
The Nelson-Atkins Museum of Art and the Kemper Museum of Contemporary Art are both free, public art exhibition spaces open since 1933 and 1994 respectively.
The Nelson-Atkins is home to more than 40,000 pieces of work from all across the world and remains a pillar of Kansas City's commitment to inclusivity and the celebration of all people through art. The campus offers guided tours, studio experiences, and even a mini golf course.
The Kemper also has a rapidly growing permanent collection of artwork and hosts lectures, workshops, creative programs, and creative workshops for all ages.
Crown Center Ice Terrace
? Stop #16
One of the most popular family friendly things to do in the winter is ice skating at Crown Center! The Ice Terrace is open every year from November to February for all ages and skill levels. While you're there, you can also enjoy some of nearby KC favorites for dining, activities and attractions, and shopping.
To navigate the area, you can use " The Link ," a beautiful glass-covered skyway that connects Union Station to Crown Center.
The KC Ballet
? Stop #12
The Kansas City Ballet , directed by Devon Carney and comprising 30 dancers, holds the title of resident company at the world-class Kauffman Center for the Performing Arts . They perform multiple times throughout the year, including their rendition of the ever-popular Nutcracker during the winter season.
The company rehearses at the Todd Bolender Center for Dance & Creativity , which is also home to the KC Ballet school for trainees and students of all ages.
KC Restaurant Week
Calling all foodies! KC's annual restaurant week is a celebration of all things dining. There are a variety of restaurants across the city who participate by hosting events, creating special dishes, and offering amazing discounts.
Restaurant week is the perfect opportunity for you and your family to try something new or return to an old favorite for an exclusive offering. Mark your calendar every January for this amazing event for children and adults alike.
The Plaza Lights
The Plaza Lighting Ceremony is one of KC's most treasured holiday traditions. On the night of Thanksgiving, hundreds of Kansas Citians gather to signal the start of the holiday season. The ceremony features a musical guest, as well as performances from the Kansas City Orchestra and other local talent.
A chosen honoree is tasked with flipping the ceremonial switch that illuminates the Plaza area each year. Since 1932, local honorees include NFL Chiefs players, KC Royals players, and local business owners.
Family friendly things to do in Kansas City in the spring ?
Springtime in KC means green grass, fresh starts, and usually a lot of rain. When curating family friendly things to do in Kansas City in the spring, we made sure to include a nice mix of indoor and outdoor activities, just in case the weather gets in your way.
Regnier Extreme Screen Theatre
? Stop #16
The Regnier Extreme Screen Theatre is home to a single, impressive screen standing 80 feet tall and 53 feet wide. This is the largest screen in the midwest region; the theatre can seat 400 guests, offering them an immersive viewing experience.
The lineup features everything from nature documentaries to family-friendly films to classic retro movies, including specials for the holidays. Perfect for a rainy spring day, bring the whole family and load up on snacks for a movie-viewing experience like nothing else.
SEA LIFE Aquarium
Sharks, stingrays, and jellies—oh my! The SEA LIFE Aquarium is Kansas City's premier aquarium and the perfect place to sea creatures you've never experienced before. Explore the large ocean tunnel, meet rescued sea turtles, touch a real sea star, and so much more as you walk through this interactive aquatic center.
With 7 different exhibits including an underwater touch pool, you can bring the magic of the ocean to your family this spring. Plus, you can purchase combo tickets to visit both the aquarium and the LEGOLAND Discovery Center right next door.
KC Royals
The Kansas City Royals Major League Baseball team has been a staple of KC culture since its founding in 1969. The name " Royals " pays homage to two important pieces of KC history: the American Royal, an annual rodeo held in Kansas City since 1899, and a semi-pro Negro League baseball team that played in the 1920s and 30s.
Today, you can experience the novelty of a good ol' fashioned American baseball game at the Kauffman stadium from March to October. Starting in May, weekend games also feature a grand fireworks display at the end of the game, win or lose.
Negro Leagues Baseball Museum
The Negro Leagues Baseball Museum in downtown Kansas City stewards of one of America's most meaningful stories. Here, you can get to know some of the greatest baseball heroes of all time, from Jackie Robinson to Pumpsie Green, and experience their passion and perseverance through the social injustice of their time.
The Negro Leagues Baseball Museum is located in the 18th and Vine Historic Jazz District , which is also home to the American Jazz Museum . This area of Kansas City is rich in culture and represents the intersection of music, art, sports, and cuisine.
ZipKC
Looking for things to do in Kansas City that are a bit more on the wild side? Maybe your family is bold enough to try ziplining tours  or ninja training courses at ZipKC . Whether you're new to the game, or ready to try your hand at night zipping, there are 6 unique courses for groups of all kinds, including a romantic sunset zip.
If you prefer to keep your feet on solid ground, they also have a kid-friendly obstacle course where you can hone your ninja skills and a team building training course for families and groups. Choose your own adventure!
The College Basketball Experience
? Stop #10
If you're looking for active family friendly things to do in Kansas City, get your family on the court and your head in the game at the College Basketball Experience (CBE)!
Connected to the T-Mobile Center, the CBE is a world-class entertainment facility where guests can not only learn about the history and culture of the sport, but test their own skills. There are activity stations throughout where you can make the game-winning buzzer-beater, complete a free-throw challenge, and so much more.
And if you have some real basketball fanatics on your hands, you can head just 45 minutes west to Lawrence, home of the famous Allen Fieldhouse and James Naismith's original rules of basketball.
St. Patrick's Day Parade
Join hundreds of lucky Kansas Citians on March 17th for the annual KC St. Patrick's Day Parade . There are flags, awards, music, and a surprise theme each year.
The parade begins at Linwood & Broadway and proceeds south along Broadway all the way to 43rd Street. Enjoy local food, festive drinks, and a celebration of Irish heritage in downtown KC.
Kansas City Fountain Day
Another hallowed Kansas City tradition happens annually on April 19th: Fountain Day . Fun fact, Kansas City is affectionately called the "city of fountains," and is said to have more fountains than Rome!
Every year in April, people gather at one of the city's Hallmark fountains and celebrate the re-opening of all fountains for the coming spring and summer seasons. Nearly 50 fountains come back to life across the city, and a new Kansas Citian is honored by the KC Park System.
Kansas City Zoo
As warmer weather approaches in the spring, the Kansas City Zoo is one of the perfect family friendly things to do in Kansas City to enjoy the season. From the penguin plaza to stingray bay, the zoo is a metropolitan of animal attractions.
Be sure to check out the zoo's events calendar when planning your visit. They provide a daily schedule of free events so you can join in for feeding times, sea lion splash, and chats with the caretakers.
Plan your day full of family friendly things to do in Kansas City
For even more options and information, visit Union Station or check out our events calendar when planning your day of family friendly fun.