Guest Amenities
Assisted Listening Devices
Available upon request for use in our theaters. Please see a Guest Service Representative upon arrival at the show.
Pick Up/Drop Off
Visitors with wheelchairs or strollers can be dropped off at our Front Entrance facing Pershing Road or on the west side of the building to the right of the railroad tracks at the circle drive.
Mother's Nursing Room
Private Mother's Room located on B Level across from The Innovation Center. Additional space is available in Grand Plaza's women's restroom.
Lost & Found
Located at Security on the B Level.
ATM
ATM is currently being relocated and is unavailable.
Wheelchairs
Wheelchairs are unavailable to be checked out at this time.
Parking at Union Station
ADA Parking is available in our South Plaza parking lot and Parking Garage
Are you a Union Station Member and interested in free parking passes? Consider upgrading to Premium Memberships. For additional information, visit our Membership page.
South Plaza & Triangle Lot
Located on the south side of Union Station, accessible via West Pershing Road.
For your convenience, these two parking lots are equipped with Credit Card Payment Kiosks. Cash is not accepted. Instructions are displayed on the screen and all major credit/debit cards are accepted. You may also pay through the "Park Smarter" App, available on Google Play and the App Store. This option allows you to pay from your phone, track and extend parking time.
If you prefer to pay cash for parking, please use our West Yards Garage, conveniently located adjacent to Union Station and accessible via the bridge from South Plaza (Kessler Street entrance) or from the lower Westside accessible via Pershing Road.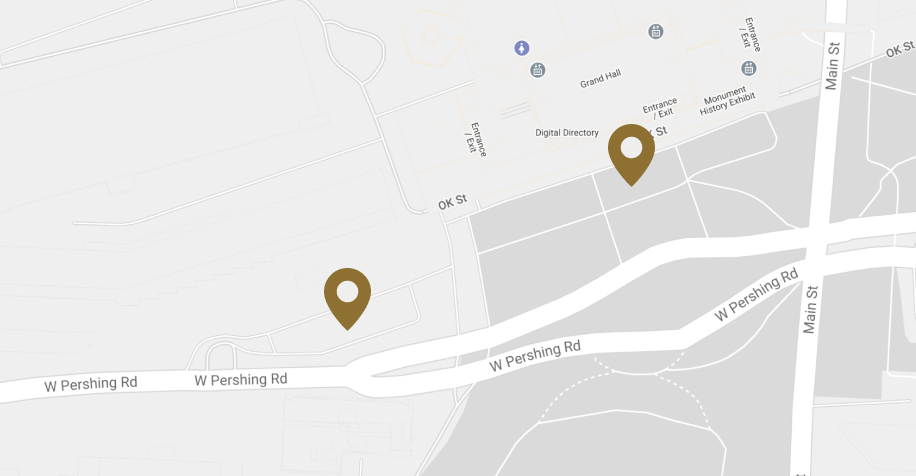 Union Station Parking Garage
The Carriage Pavilion Bridge & Pedestrian Walkway to the West Yards Parking Garage is now complete. The bridge entrance is accessible via Kessler Road through the Carriage Pavilion located on the west side of Union Station's front entrance. The West Yards Parking Garage is a four-level parking garage. The garage is located on the west side of Union Station, also accessible via Broadway Street.
Limited parking is available in front of Union Station. The east side is reserved for Union Station visitors, the west side is reserved for U.S. Post Office patrons.
Mid-Con Management
(816) 471-3276
[email protected]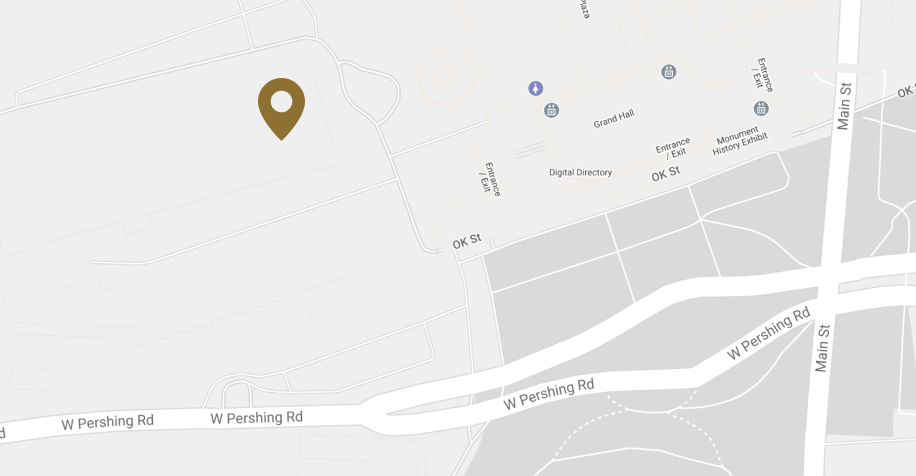 Overnight Parking Allowed
Payments accepted: Cash, Coins, Visa, Mastercard, Discover
Public Transportation Options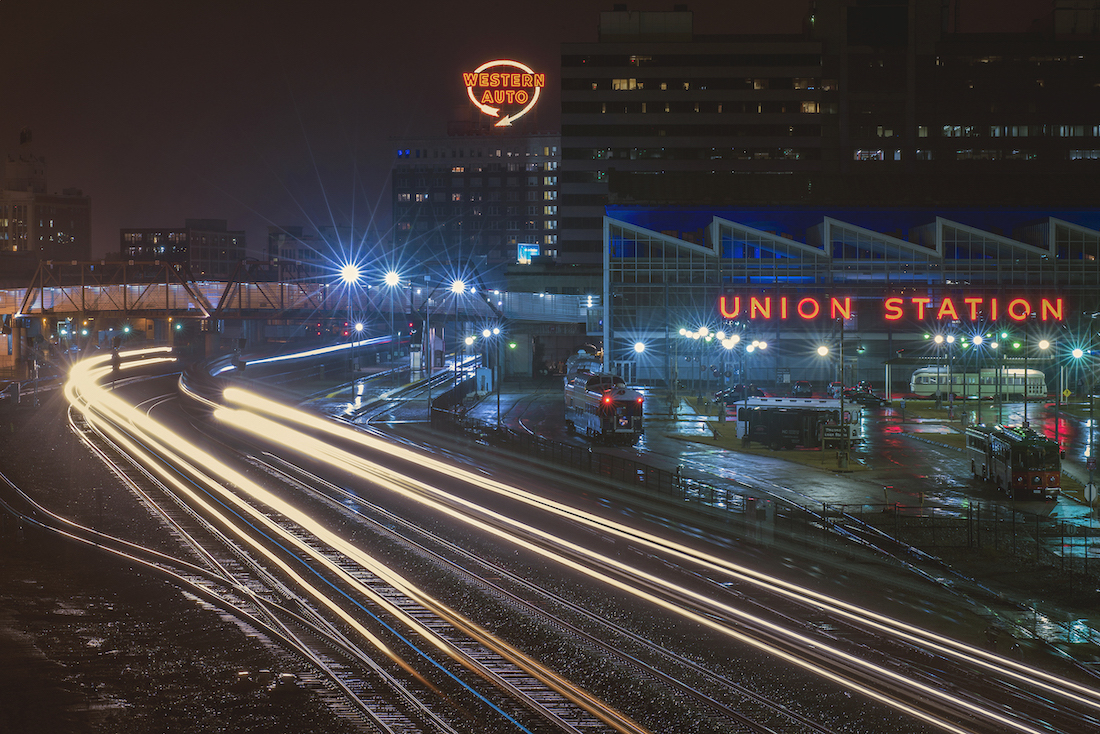 Group Planning
Plan Your Group Visit
Use our group planner tool to plan your visit to Union Station today!